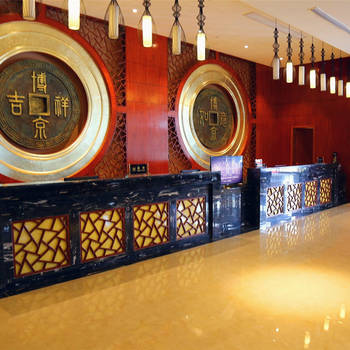 The Bo Jing International Hotel is one of the newest hotels in Hangzhou, having opened in 2015. Free in-room Wi-Fi and convenient access to the Sandun Town and its surroundings Area make this hotel a fantastic choice.
The hotel is conveniently located just 15km from Hangzhou Railway Station and 40km from Xiaoshan International Airport. In addition, Dunxiang Street Metro Station is just a short walk away.
This hotel makes a great place to kick back and relax after a long day of sightseeing. This Hangzhou hotel offers free parking on site.
If cleanliness is important to you, this hotel makes an excellent choice, as our guests consider this to be one of the cleanest hotels in the city. This hotel is a popular accommodation for guests traveling for business.